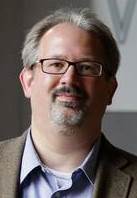 Mr. Kraettli Lawrence Epperson is best known for having co-founded the world's largest digital library, Questia Media, in 1998. The company raised $160MM in venture capital and built the world's largest academic digital library while working closely with book publishers to digitize and monetize their out-of-print titles.
Mr. Epperson bought the company's first computers out of his personal checking account in 1998 and helped set up shop in an efficiency apartment in south Houston, where he began programming the first version of the company's library engine while aiding in fund-raising and publisher negotiations. The company received its initial seed investment in 1999 from Rod Canion, the founder of Compaq Computers.
From late 1998 through 2000, Mr. Epperson served as the company's Chief Technology Officer, reporting to the board of directors and leading two 30-person technical teams to develop both the company's primary service offering and the internal systems required to digitally acquire tens of thousands of books.
Today, Questia provides a premium subscription-based online information service that more than 500,000 students from 200 countries have used since its launch. The library contains more than 75,000 online books from more than 300 reputable commercial and academic presses, and more than 9 million quality, citable journal, newspaper and magazine articles. It also provides organizational and paper-writing tools to help manage research and automatically generate footnotes and bibliographies.
Questia Media was bought by Cengage Learning in February of 2010: "Questia has developed excellent products for learners and educators, with quality content and unique technologies created specifically for college students, professors and high school students," said Patrick C. Sommers, president of Gale. "The business has a solid subscription base and is developing unique applications to extend its reach to users around the world."
Throughout his career, Mr. Epperson has founded and served as an executive in a wide array of ventures:
In 1996, Mr. Epperson co-founded ManorNet, Ltd., a London-based company that provides secure, encrypted communications and database storage to major industrial companies, including Caterpillar Tractors and Hong Kong Shipping Corporation, and also to members of the upper house of the British Parliament. The company was bought out by a European investor group in 1998.
In 2001, Mr. Epperson co-invented the patents behind HyperAlert, Inc. and funded development of the company's software. HyperAlert currently provides multi-modal emergency and dispatch communications for 5 of the top 20 transit authorities in the United States, as well as automated crisis communications for a wide variety of universities, hospitals and public utilities. The system has been used for the past 5 years to handle communications for everything from major hurricanes to the California wildfires of 2007 and 2008. Mr. Epperson currently serves as Chairman and helped the company raise $2MM in seed capital.
In 2001, Mr. Epperson funded and co-founded R7 Solutions. R7 Solutions develops GeoRoom, a framework for tying mapping systems into enterprise databases. Clients have included Shell Oil, ExxonMobil, the City of Houston, the Port of Houston, the Houston area transit authority, Hess Corporation, as well as four national pipeline companies and numerous smaller companies. The company's land lease management system for the Port of Houston won an ESRI Special Achievement in GIS (SAG) Award in 2007, the industry's highest recognition. The company raised $1M in seed capital and has been cashflow positive since 2004. Mr. Epperson currently serves as CEO.
In 2003, Mr. Epperson co-founded MANN Diversified Services, Inc. and served as the company's Chief Information Officer and on the board of directors. The company provided financial auditing to Fortune 1000 companies. The company developed innovative digital auditing systems, as well as on-site accounts payable and contract compliance consulting. Clients included several Fortune 100 energy and manufacturing companies as well as Paramount Pictures and DHL. The company raised $2MM in seed capital and was bought in 2006 by a group of the original investors.
In 2009, Mr. Epperson funded and oversaw development of GeoIntelis, a Web 2.0 service that brings powerful, affordable map-based research and business process management to mid-market land, right-of-way and energy companies. The service is in private beta testing with select clients and is rolling out services for real estate professional, land management, oil and gas exploration & production and alternative energy development. According to Rob Toker, Senior Vice President of Sindicatum Carbon Capital Co., a $300MM energy investment fund, "GeoIntelis is a Bloomberg Terminal for energy developers."
Mr. Epperson has also been active in the entrepreneurial and investor community:
For four years, from 2001 to 2004, Mr. Epperson created and taught UNIV313: Entrepreneurial Leadership at Rice University in Houston, Texas. The course was a full-credit undergraduate course and a part of the university's selective leadership program. Mr. Epperson has had the pleasure of advising multiple companies started by graduates of the program.
Mr. Epperson has also been active on the board of the Houston Angel Network, the primary angel investment group for southeast Texas, where he helped to develop the group's due diligence processes from 2003 to 2004.
He has also been active in the Rice Alliance for Technology and Entrepreneurship at Rice University. He has been selected to serve as a judge of the Southwest Business Plan Competition at Rice University, which attracts teams from throughout the US and awards the most prize money of any inter-collegiate competition.
He is currently a member of the Entrepreneur's Organization (EO) of Oklahoma and has judged the Oklahoma Governor's Cup business plan competition for the State of Oklahoma. He also provides free seminars and entrepreneurial education through the OpenBeta organization.
Mr. Epperson is a graduate of Rice University in Houston, Texas, where he studied history and sociology with a focus on public policy implications of the early Internet. His undergraduate research thesis, Patterns of Social Behavior in Computer-Mediated Communications, was published by the Electronic Freedom Foundation as a part of the net.culture archive.